Zaitek – Time For Money EP Out On All Major Online Stores & Spotify!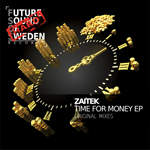 Zaitek is a Hardstyle duo on the rise! With their first release with us at FSOS Records™ these youngster clearly shows their talent with this third imprint of our sublabel FSOS HARD™ and we are indeed proud to have them as a part of our collective.
The Time For Money EP is a three track release, featuring one of the most outstanding Hardstyle tracks of 2012 "Time For Money". The title song of this release is expected to gain massive support from both the scene as well as all clubbers, with labels such as Scantraxx and Dirty Workz as earlier interests there's been a lot of fokus on this amazing and grand melodic tune, but to our delightment FSOS HARD™ was the label to realize the final release.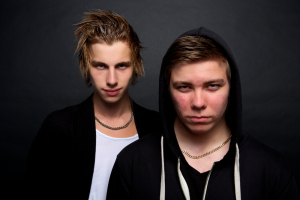 The additional two tracks from this EP, "Escape" and "Artifact" are complement tracks wich lift this release to a three track perfection. The sound of Zaitek is fairly unique, they produce Hardstyle with a Nu-style edge to it, almost uplifting and highly melodic tracks and unlike most of the harder sounds Zaitek has a constant melodic layer that binds the lead to all harmonies wich results in to their distinguished style.
Time For Money EP is now available on Beatport and all other major online stores such as TrackItDown, Juno Download, Audiojelly, iTunes and Hardstyle.com as well as the streaming services Spotify and where available Google Music. You can also enjoy this release up on youtube, the guys have uploaded their official preview video so make sure to not miss it, you can find it here. For the full details of this release including previews press here, once clicked you'll be directed to our music archive database from where you'll also be able to download artwork for the actual title and all following releases for the future.