The extensive growth of FSOS Records™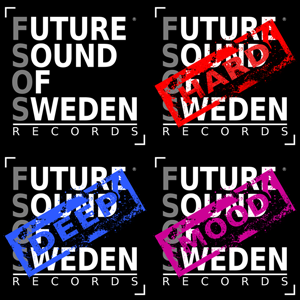 Our label administration have extended their coverage of genres and now all major styles of electronic music can be fitted in to one of our several sub-labels.
FSOS Records™ was founded as a Trance label after the likes of our founder, this as of that Sweden didn't offer any label for the genre focusing on upcoming and/or newly established producers. Although the request's for additional genre-support did grow rapidly, first of we had the harder styles and from where Sweden has a huge growth at this very moment in both upcoming artists as well as Hardstyle events in major. This resulted in us launching FSOS HARD™, our sub-label for Harddance, Hardstyle and even Hardcore.
Secondly we've felt that the biggest scene to respond to, the most current genre of them all, was Techno. FSOS DEEP™ was a natural step to meet the demand from several Techno artists whom have had their eyes on FSOS as a future partner. The DEEP division will from now handle all future releases for Techno, Electro, Minimal and Acid. And last but not least, we know from own experience that electronic dance music has it's moments and many times shows up in form of downtempo and/or chill-out tracks. As the final complement to our label divisions the crew launched FSOS MOOD™ with the goal to deliver Lounge, Ambient and Chill-out releases.
Now we ask of you, our supporters… If you know a producer within our range do spread the word of our existence, help your friend and help us grow! We welcome all Swedish Producers!