Sande & Acler – I Am You Are ft. Johanna / Sommár Out Now On Beatport!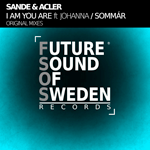 Third imprint of our main label is exclusively out on Beatport! A two track release from a very special producer duo, Sande & Acler.
Sande worked with some projects earlier with Johanna, they've been collaborating since back in 2010. In one particular studio session they came empty handed, with no projects prepared. They gave a good half hour to share ideas and wrote some lyrics wich they also recorded. Unfortunately the vocal was never used at that time nor later, wich is, in the end of the day the fact that made "I Am You Are" possible.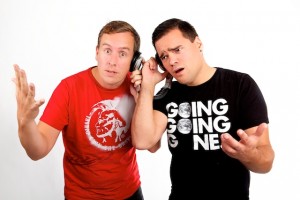 "As we where in the middle of producing the track that became "I Am You Are" we came to a position where we instantly felt that we needed some vocals to complete the project, I (Sande) came to think of this recording Iv'e made with Johanna and there you have it, when added it took one of our best track to a whole new state" and with its vocals and the additional dubstep elements this tune makes up a massive big room vocal trouse piece.
It was a dark and chilly autumn weekend when "Sommár" (wich means summer in Swedish) was written. It started as usual with Sande bringing the idea to the table, waiting to be developed, built and perfected. So after two days of intense engineering they reached the right formula for this summerish tune. The name of the track came up when the guys listened through the result, to use their own word "we both felt that we really longed for sun, heat, and summer!". The track is intensely building, with a subtile progression in the building melodies in the lead.
I Am You Are/Sommár is now exclusively available on Beatport, and for all other major retailers as well as Spotify & Google Music the release date is set to be January 7th 2013. For the full details if this release incl. previews press here and you'll be directed to our music archive database. In the database you'll also be able to download artwork for the actual title and all following releases for the future.