Christian Rusch ft. Chase – Set Me Free Out Now On Beatport!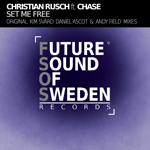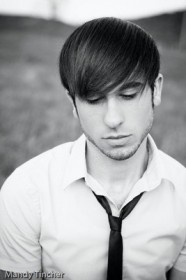 FSOS Records fifth release, 'Set Me Free' is a collaboration between the talented producer Christian Rusch and up-and-coming singer-songwriter 'Chase'. The result is a new, yet old-fashioned sound with a lot of heart that flirts with the late 90's and early 2000. A vocal melodic trancer filled with intensity and atmosphere, that is!
Based in Los Angeles, California and in his early 20s, Chase is quite the newcomer to the EDM scene. Yet, his voice has already been featured in tracks with Roger Shah/Sunlounger and our very own Kim Svärd, to name a few. The future looks bright for our young star! Chase is part of the latest Sunlounger album 'Balearic Beauty' with the track 'Surrender', a track he originally wrote and composed the most part himself.
In early september, the much awaited release of 'Last Day I'd Feel The Sun' with Kim Svärd will see daylight.
The composer, engineer and producer in this joint production is none other than Christian Rusch. Rusch is also known from the "Epic" trance duo Rusch & Murray (Anjunabeats) whom gained major success around 2003-2004 with massive support from Above and Beyond, PvD, Tiesto and many many more. Also worth to mention that even the Rusch & Murray collaboration have picked up pace again.
The idea for 'Set Me Free' originates from the classic Vandit sound, with a rolling bassline followed by a layered melodic buildup and a break that overwhelms like an ocean of emotions, 'Set Me Free' is what we would call a proper trance track with that beautiful old-school touch. In addition to Kim Svard's Uplifting remix (which is already is Heavily supported by Solarstone on Solaris International and Pedro Del Mar on Mellomania/Mellomania Vocal Trance Anthems) 'Set Me Free' holds additional remixes from Daniel Ascot, Andy Field and Kim Svard. Also accompanied, is an Instrumental Mix and a Radio Edit.
Keep your eyes and ears open for more material from Christian Rusch and Chase! A lot of productions are in the pipeline for both artists involved in this composition! We also have collaborations to be announced and tour dates for performances near you.
Set Me Free is now exclusively available on Beatport, and September 2nd it will hit the shelves at all other major retailers. If you with to get a preview of the entire release it's available here on our site or checkout our Youtube channel, there you can listen to the full length tracks.
A big thanks to all and all for your support, shares and overall kind words, untill next time; Enjoy!